Ben Trest, Landscape Specialist at Bates Nursery and Garden Center Nashville, discusses considerations when choosing a tree for your space. He goes over the basic things to consider as well as unique and interesting tree options for every size yard and budget. 
Trees Mentioned in this Webinar:
Screening Trees:
Erosion Control:
Shade:
Trees for Color:
Fall Color:
Autumn Moon Japanese Maple/Acer shirasawanum
Spring/Summer Color:
Flowering:
Winter Interest:
Rough Bark Japanese Maples/Acer palmatum Arakawa
Coral Bark Japanese Maple/Acer palmatum Sango Kaku
Bihou Japanese Maple/Acer palmatum
Trees for Texture
Broadleaf Trees:
Dense Branched Trees:
Fine Textured Leaves:
Laceleaf Japanese Maple/Acer palmatum
Plants with Dissected Leaves:
Waterfall Japanese Maple/Acer palmatum
Trees by Tree Shape:
Columnar
Narrow growth habit, good for tight spaces
Slender Silhouette Sweetgum/Liquidambar
Pyramidal
Oval/Rounded (Lollipop look)
Many trees fit in this category--Many can be pruned to achieve this look.
Vase-Shaped
Narrow at the bottom & wide at the top-good for shade in tight areas.
Weeping
Espalier
Many trees can be espaliered into a flat, two-dimensional form for ornamental value. View our selection of espaliered trees here. A few we recommend are: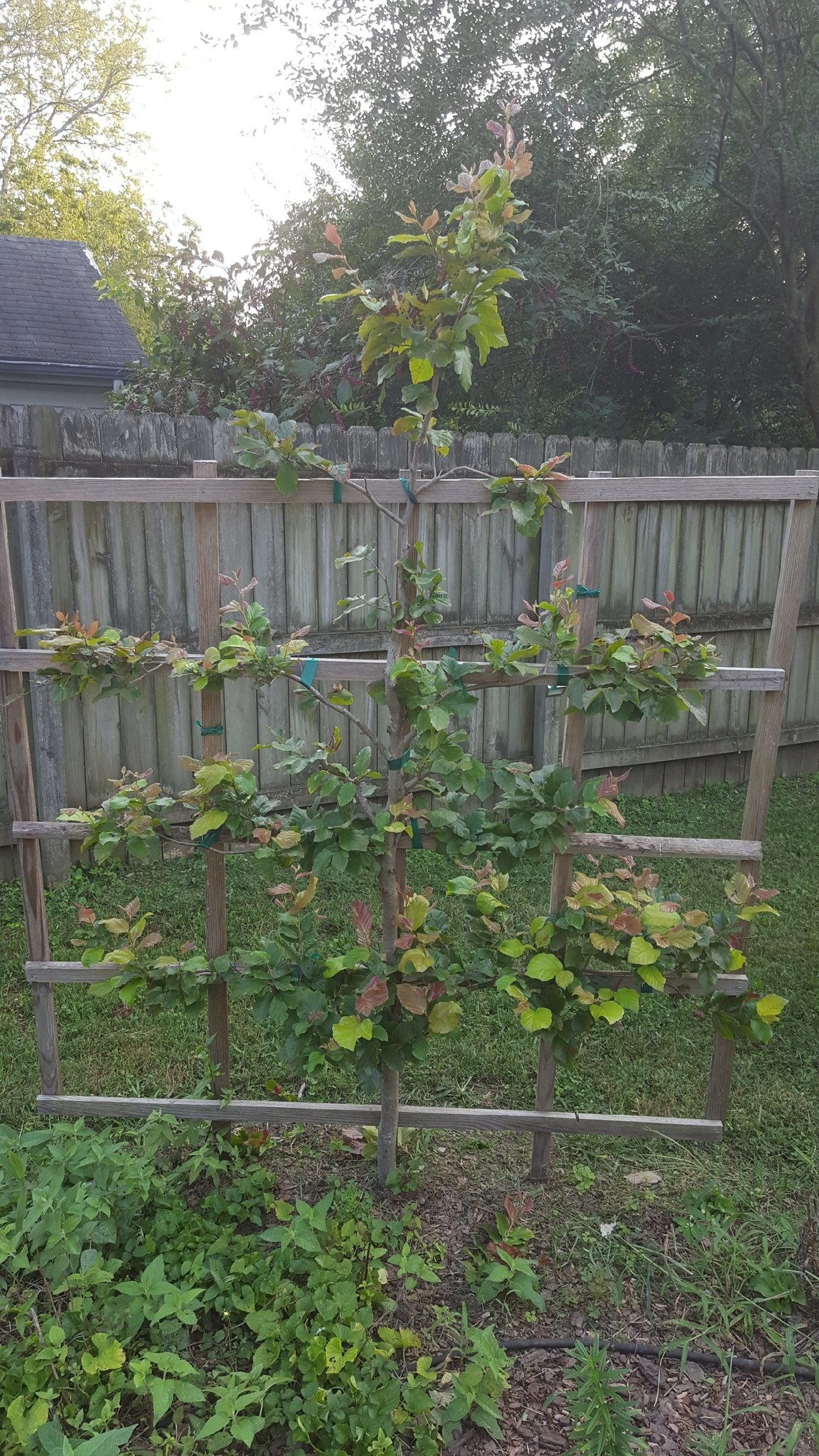 An espaliered Parrotia/Ironwood tree
Trees for Size & Scale
Large Trees (Over 40')
Mid-Sized Trees-15-45'
Small 8-20'
Dwarf/Miniature-4-10'
There are many cultivars of dwarf trees, both evergreen and deciduous. Look for any variety with "dwarf" or "weeping" in the name.
Dwarf Crape Myrtle/Lagerstroemia