Poinsettias are a holiday staple. They've graced thousands of mantles and displays, and are an easy way to add some holiday cheer to any space. With striking colors and abundant foliage, they deserve to be a favorite for holiday décor.
Let's take a moment to appreciate the timeless beauty of this plant. Below are a few little-known facts about poinsettias.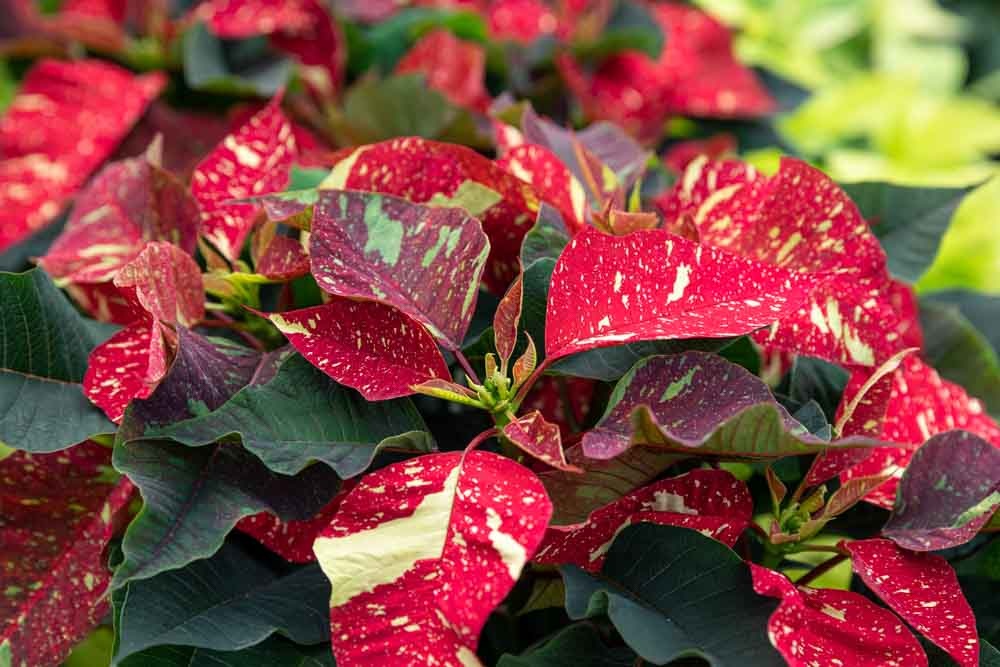 1. Poinsettias were first introduced to the United States in 1828 by Joel Roberts Poinsett, a botanist, physician, and the first US Ambassador to Mexico.
2. December 12th is a nationally-observed holiday, Poinsettia Day. This day commemorates Joel Roberts Poinsett's death in 1851.
3. In their native Mexico, poinsettias are a perennial shrub, sometimes viewed as a weed. They can grow up to 10-15 feet tall.
4. Poinsettias are not poisonous. The latex substance that they emit when a leaf is broken off may cause some nausea and discomfort when ingested. It has been shown that a 50-pound child would have to eat 500 leaves to experience symptoms. However, it is best to keep these plants away from animals and children. Also, the latex substance itself could cause skin irritation to those with sensitivities or allergies.
5. Poinsettias are a member of the Euphorbia or "Spurge" family of plants, which encompasses one of the largest genera of flowering plants.
6. The bright colors that are typically thought to be flowers are actually bracts, or colored modified leaves. The actual flowers are in the center of these bracts, and are small and yellow.
7. Poinsettias are the highest-selling potted plant in the United States. Poinsettia sales exceed all other potted plant sales combined.
8. There are over 100 varieties of poinsettias, and colors range from deep red to mottled pink and white.
9. The Paul Ecke Ranch in California grows over 70% of poinsettias sold in the United States, and they are responsible for about 50% of sales worldwide.
10. Poinsettias aren't just for Christmas! These plants make great houseplants, with lush foliage and seasonal color given the right conditions.
Ready to purchase your poinsettia? Here are a few tips for caring for your plant: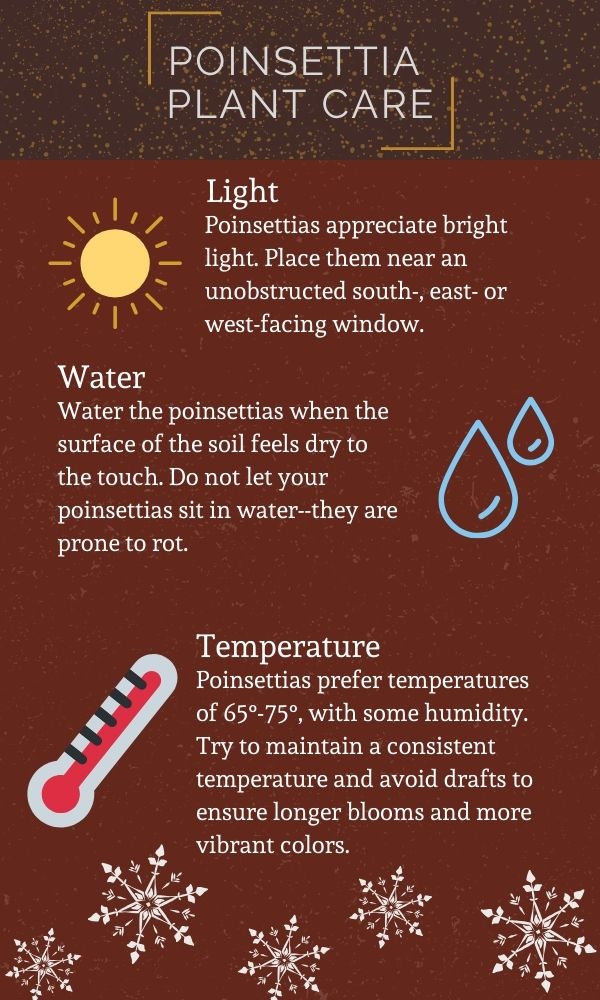 Looking for where to buy poinsettias in Nashville? Purchase your poinsettia plant here at Bates Nursery. We carry a great selection—from classic red poinsettias to unique and colorful varieties. Stop by our garden center to shop today!